So my husband bought a Wii from a friend as a gift for our son. One of the most entertaining things about the Wii, as far as I'm concerned, is the ability to create a wide assortment of Miis (customized characters who play in the games). When my husband found and downloaded a Harry Potter Mii, I insisted we needed a Draco right away. We couldn't find one, so I made one myself, hahaha. This evening we had a H/D showdown on Wii Sports.



We began with bowling. Draco was suitably confident. (Note The Joker, Napoleon Dynamite, and Harry Potter in the background.)




Harry Potter was grimly determined.




But Draco came out on top for once! (Don't get too cocky, Draco--it's all downhill from here.)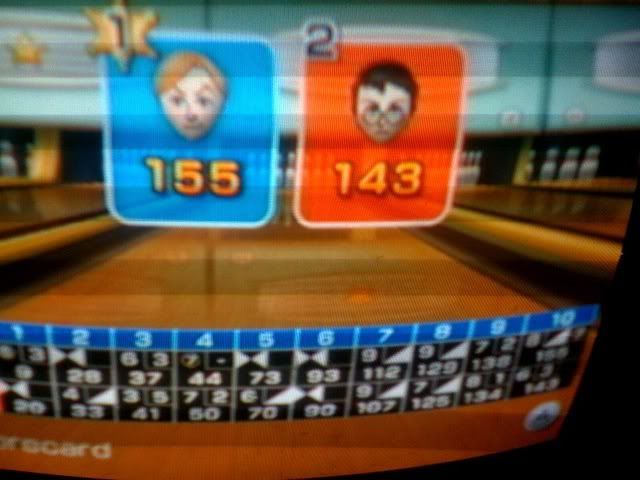 Tennis was a decisive victory for Harry Potter. (My husband worked in a great deal of banter, as well. "That serve was pathetic, Malfoy! Dark arts aren't doing much to help you get the ball over the net, are they?" I mostly responded with sneers, as seemed appropriate.)




Draco was hopeful that boxing would go more smoothly.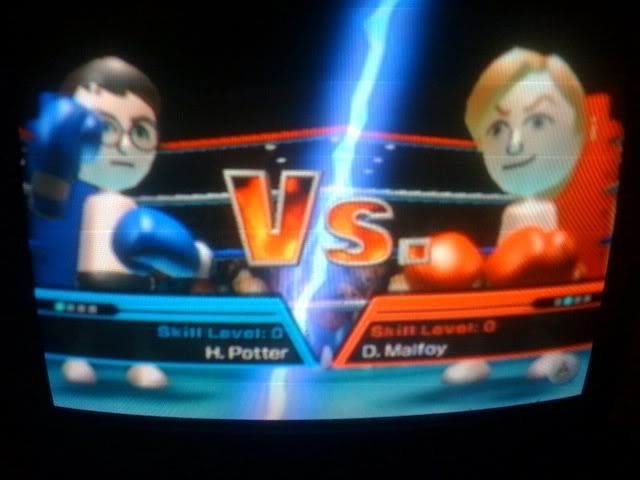 But such was not to be. Draco was knocked down an embarrassing three times to Potter's one.




There Potter is, hogging all the glory, as usual.




Still, Draco persevered, and accepted Potter's challenge to a game of baseball.




Random shot of my husband's Mii playing outfield. I ONLY WISH we could have gotten similar pictures of other characters, such as Spock, Chuck Norris, Snoop Dog, Jack Black, The Joker, and Napoleon Dynamite making similar catches, as it was hilarious.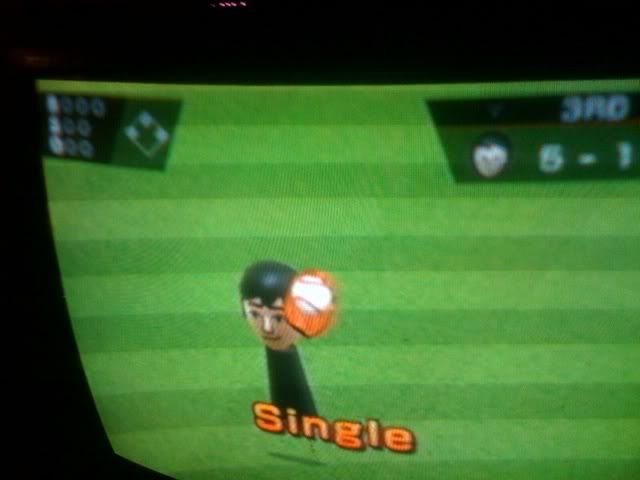 Draco SHOULD HAVE WON!!! This is the swing that would have earned him the game. Two on the bases--a good hit would have cinched it. But Harry Potter engaged in some appallingly underhanded diversionary tactics. FOR SHAME!




By this point, Draco was pretty much sick of Potter's face and declined his invitation to try his hand at golf. (He doesn't know what he was thinking, participating in these Muggle sports anyway.)




Self-insert!!! (Hahahahaha)